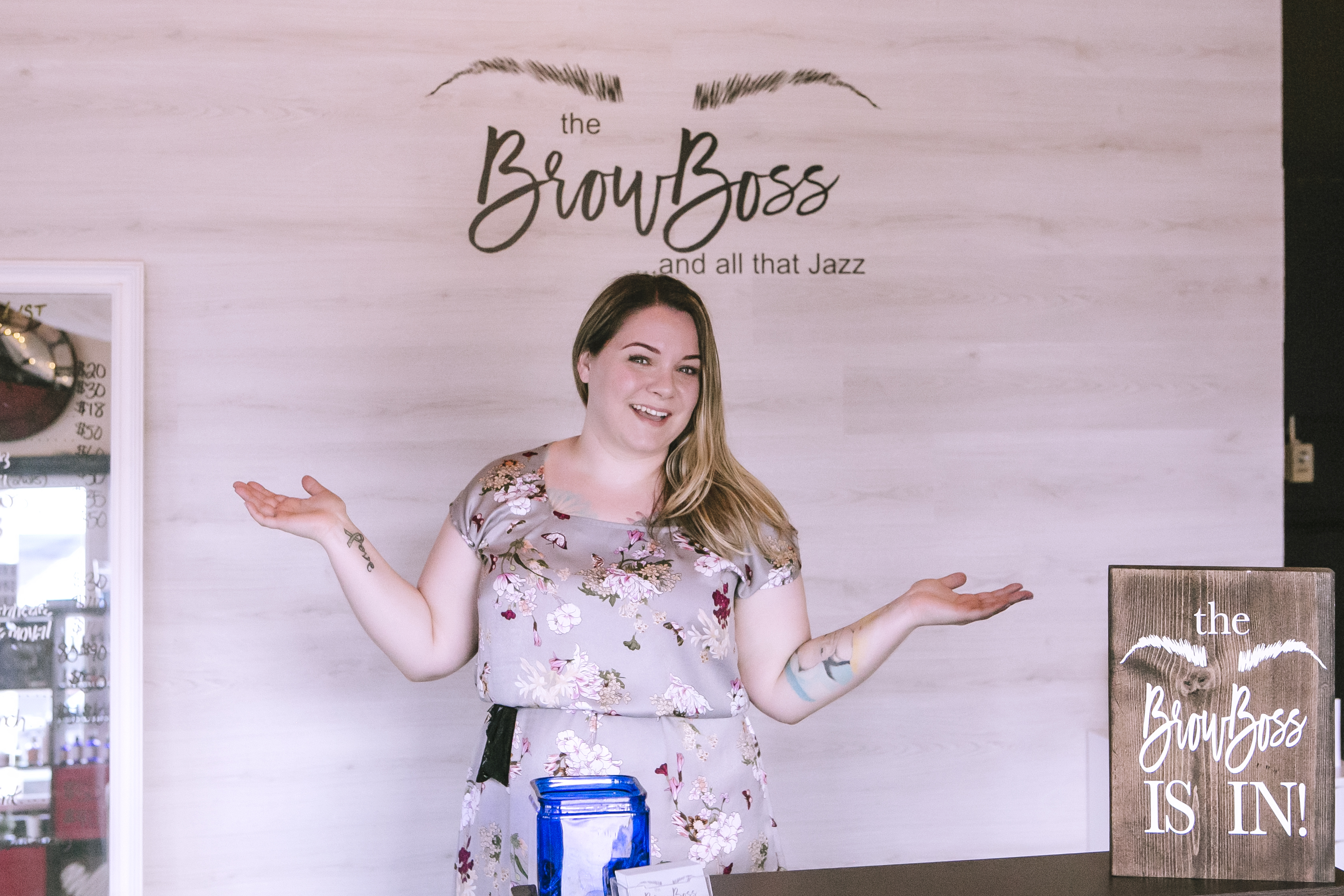 Jazz, the BROW BOSS is obsessed with brows.
Her brows, your brows, mens' brows, ladies' brows, your neighbours' brows.
She is always updating her skills to offer the best brow experience for each client.
If you have a face, the BROW BOSS wants to frame it!
Jazz is a laid back, bubbly esthetician who brings many years of experience to her brow game.
Her enthusiasm and attention to detail will leave you feeling relaxed and well taken care of.
Jazz has earned her name as the BROW BOSS in London, St.Thomas, Port Stanley and surrounding areas!
Jazz stays involved in the community by putting together charity galas, offering time and services to young women who would not have the means to afford them otherwise (for prom, graduation and the likes).
Everyone deserves to feel well taken care of, regardless of their situation.
If you have a charity event, she is more than happy to take part!!